60-Minute Custom Massage Session
$7995
First-time guest only.
Sessions include time for dressing & consultation.
LaVida Signature Facial
$7995
First-time guest only.
Sessions include time for dressing & consultation.
September 21, 2023
I've really struggled to find another therapist that I like since Hannah left. I've tried a few different ones so far, but my last interaction with Vonnie has me considering putting my membership on hold for awhile. I was asked if I enjoyed it at reception, and I said I did enjoy it - but I just didn't feel comfortable being honest about it with other customers sitting there at reception. I'm sorry I wasn't honest at the time. I'm certain Vonnie is a very nice lady, but a number of things were not OK. First, she was late by about 15-20 minutes. I got my full time, and to be fair this is the very first time I've ever had an appointment that has not started right on time. The tardiness was forgivable. Stuff happens. As I understand it, she was late because she ran out of gas on her way to work and as sympathetic as I am to how awful that must be, she was completely frazzled for the first 10-15 minutes of the massage, and was not mentally present, so to speak. I enjoy a bit of small talk, but she talked a lot about her personal problems, too much. I had similar experience with Ashley when she very first started with you. Maybe its a personal thing, and I should be more assertive, but I'm there to escape. This is my "me" time and I don't want negativity in the room. We all got dramas, but usually I'm the one getting paid to listen to problems! haha Finally, the massage itself was not good, I would describe it as random. There was something rough on her hand or wrist, jewelry or a callus maybe? And she did not pay equal attention to the parts of my body, my right shoulder got less than the left for example. She did the back of one leg and totally skipped the other. I'm not a therapist, but I think the way its done is to make a plan for the areas of focus, and then time box the body into sections and move around (somewhat) equally. Right? It seems like she was making it up as she was going along with no real plan. At one point, she was massaging randomly with one hand and I wondered if she was on her phone. I have no other evidence that was happening, but the thought was there. She was clearly on auto pilot. Apologies for unloading like this. I'm sure this will result in an awkward and uncomfortable conversation with Vonnie, and I can imagine its likely that she faces a bit of customer feedback that is, in reality, nothing more than thinly veiled bigotry. So, my intention is to be specific enough to give examples that relate to your existing service expectations, and show that this is not a biased personal attack. I'd like to stress that I think I caught her on an incredibly bad day, and that she is a good person, who on a better day has the potential to be a talented therapist.
Response From LaVida Massage of Fort Collins, CO
September 25, 2023
We thank you kindly for your honest feedback, Jo. These are concerning details we will absolutely address but they are also very helpful and will absolutely help with Vanni's growth. We also understand the challenge of finding a new therapist that best suits you. On a positive note, there are quite a few therapists you have not seen yet. It is my sincere hope we are closer to finding the right one for you. I will gladly furnish a list of therapists you have not seen yet. Wishing you the absolute best from everyone here at LaVida Massage.

more reviews…
Center Hours
Monday – Friday: 9:00 am – 9:00 pm
Saturday: 9:00 am – 6:00 pm
Sunday: 9:00 am – 6:00 pm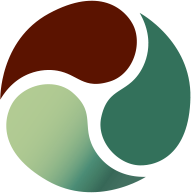 There is nothing like walking into the doors of LaVida Massage of Fort Collins, CO knowing you will get the best experience from beginning to end. Our team of Certified Massage Therapists, Licensed Estheticians, and Trained Sales Associates are thoughtful and committed to listening to your individual needs and unique goals to create a stress-free service leaving you with less pain, increased energy, rejuvenated, and ready for what's next in your day.
Featured LaVida Massage Services